Global Library
There are 1,629 ebooks with this criteria in the database
Rebecca
Du Maurier, Daphne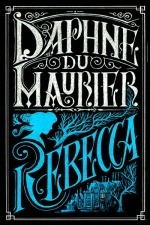 ePub
Language: English | Category: Novel (Mystery) | Audio Book: Not Available
Last night I dreamt I went to Manderley again …
The novel begins in Monte Carlo, where our heroine is swept off her feet by the dashing widower Maxim de Winter and his sudden proposal of marriage. Orphaned and working as a lady's maid, she can barely believe her luck. It is only when they arrive at his massive country estate that she realizes how large a shadow his late wife will cast over their lives–presenting her with a lingering evil that threatens to destroy their marriage from beyond the grave.
More information about
Du Maurier, Daphne
and
Rebecca
is available in:
Delibris.org is an initiative supported by the Midwest Theological Forum (MTF) that springs from experiences of people that share a passion for reading and that take interest in known, from a catholic perspective, the content of books that have caught their attention.
Back
Others books by Du Maurier, Daphne
There are
3 ebooks
by this Author
Du Maurier, Daphne - Rebeca - Language: Spanish, Novel - Format: ePub
A la mansión de Manderley llegan Maxim de Winter y su nueva esposa, una mujer joven, tímida e inocente. Pronto ésta se verá apresada por el perturbador recuerdo de la primera mujer de su marido, llamada Rebeca. Una mujer brillante (More)
Du Maurier, Daphne - La posada de Jamaica - Language: Spanish, Novel - Format: ePub
Tras la muerte de sus padres, Mary Yellan tiene que ir a vivir con sus tíos, a los que sólo vio en una ocasión siendo niña. Su tío es propietario de La posada de Jamaica, una posada de muy mala fama. Cuando llega, la cruda (More)
Du Maurier, Daphne - Rebecca - Language: English, Novel - Format: ePub
Last night I dreamt I went to Manderley again … The novel begins in Monte Carlo, where our heroine is swept off her feet by the dashing widower Maxim de Winter and his sudden proposal of marriage. Orphaned and working as a lady's (More)