Global Library
There are 1,592 ebooks with this criteria in the database
Le llamé corbata
Flašar, Milena Michiko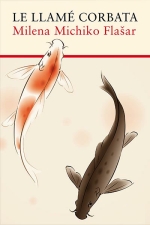 ePub
Language: Spanish | Category: Novel (Realistic) | Audio Book: Not Available
En el banco de un parque se encuentran dos perfectos desconocidos: el joven Hiro, un hikikomori, veinteañero japonés que ha vivido recluido en su habitación los últimos años, y un hombre mucho mayor, un salaryman, un oficinista como tantos otros. ¿Qué hacen allí, fuera de sus habituales refugios? Día tras día van contándose sus vidas el uno al otro. Ambos son marginados que no soportan la presión de la sociedad, y al experimentar de nuevo el afecto y que tras la tristeza puede esconderse la risa, retoman fuerzas para la despedida definitiva y emprender un nuevo comienzo.
Le llamé Corbata es una novela bellamente escrita sobre gente que habla de cosas que normalmente silenciamos, que conjura el miedo a todo lo que se sale de la norma y nos muestra la enorme fuerza anárquica de la renuncia. Una historia sobre el Japón contemporáneo, que es a la vez una historia sobre la vida cotidiana de todos nosotros.
Para obtener más información sobre
Flašar, Milena Michiko
y
Le llamé corbata
se puede consultar:
Delibris.org is an initiative supported by the Midwest Theological Forum (MTF) that springs from experiences of people that share a passion for reading and that take interest in known, from a catholic perspective, the content of books that have caught their attention.
Back
Others books by Flašar, Milena Michiko
There are
1 ebooks
by this Author
Flašar, Milena Michiko - Le llamé corbata - Language: Spanish, Novel - Format: ePub
En el banco de un parque se encuentran dos perfectos desconocidos: el joven Hiro, un hikikomori, veinteañero japonés que ha vivido recluido en su habitación los últimos años, y un hombre mucho mayor, un salaryman, un oficinista (More)