Global Library
There are 1,574 ebooks with this criteria in the database
Cuentos Completos
Aldecoa, Ignacio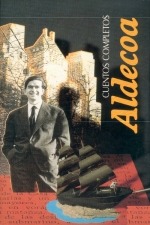 ePub
Language: Spanish | Category: Complete Works of | Audio Book: Not Available
IGNACIO ALDECOA ISASI (Vitoria-Gasteiz, 1925 – Madrid, 1969) Escritor español, de intensa producción narrativa. Estudió Filosofía y Letras en las universidades de Salamanca y Madrid, donde trabó amistad con Sánchez Ferlosio, Martín Gaite, Fernández Santos y otros jóvenes que formaron el futuro plantel de la narrativa de los cincuenta. Aunque se inició como poeta (Todavía la vida, 1947; El libro de las algas, 1949), pronto se dedicó al cultivo del cuento —género del que fue sin duda un maestro— y la novela.
Ignacio era un narrador de raza. Para él, contar historias era una manera de vivir. Contarlas del modo más eficaz y con el lenguaje más bello y expresivo, la meta a la que le conducían su talento, su esfuerzo y su voluntad apasionada de perfección.
Para obtener más información sobre
Aldecoa, Ignacio
y
Cuentos Completos
se puede consultar:
Delibris.org is an initiative supported by the Midwest Theological Forum (MTF) that springs from experiences of people that share a passion for reading and that take interest in known, from a catholic perspective, the content of books that have caught their attention.
Back
Others books by Aldecoa, Ignacio
There are
3 ebooks
by this Author
Aldecoa, Ignacio - Cuentos Completos - Language: Spanish, Complete Works of - Format: ePub
IGNACIO ALDECOA ISASI (Vitoria-Gasteiz, 1925 - Madrid, 1969) Escritor español, de intensa producción narrativa. Estudió Filosofía y Letras en las universidades de Salamanca y Madrid, donde trabó amistad con Sánchez Ferlosio, (More)
Aldecoa, Ignacio - Gran Sol - Language: Spanish, Novel - Format: ePub
En alta mar las fuerzas naturales se oponen a los hombres con extrema crudeza. Esta realidad aparece retratada en una novela ya clásica de nuestra literatura, a veces triste y siempre auténtica, capaz de dignificar la soledad y la (More)
| | |
| --- | --- |
| | Aldecoa, Ignacio - Pájaros de Baden-Baden y otros relatos, Los - Language: Spanish, Short Stories - Format: iSilo |